Removing access¶
To remove a collaborator's access from your Globus collection, click Collections followed by the Shareable By You tab and finally the name of the collection. In this example, we are going to remove access for a collaborator in the ITSR-Testing guest collection.
Click the Permissions tab and then the delete icon in the collaborator's access row.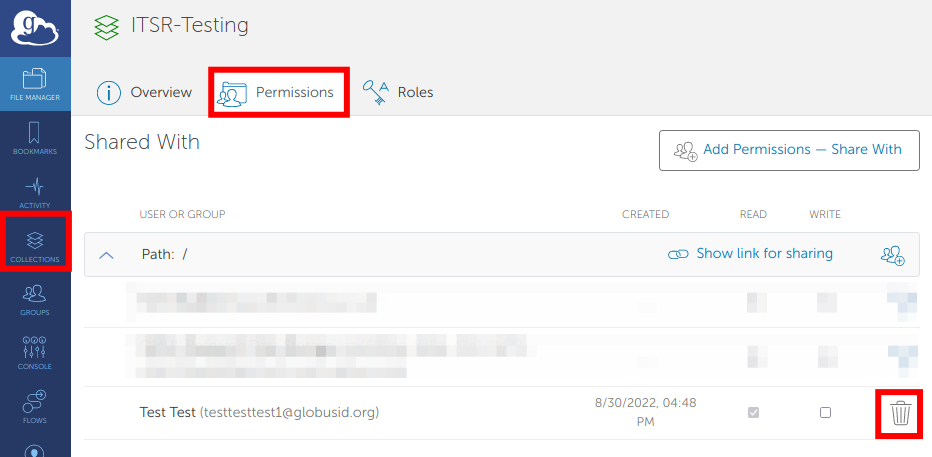 Click the Remove button to confirm the access removal.