Sharing data¶
Click Endpoint > Shareable by You > arrow >

Click Sharing > Add Permission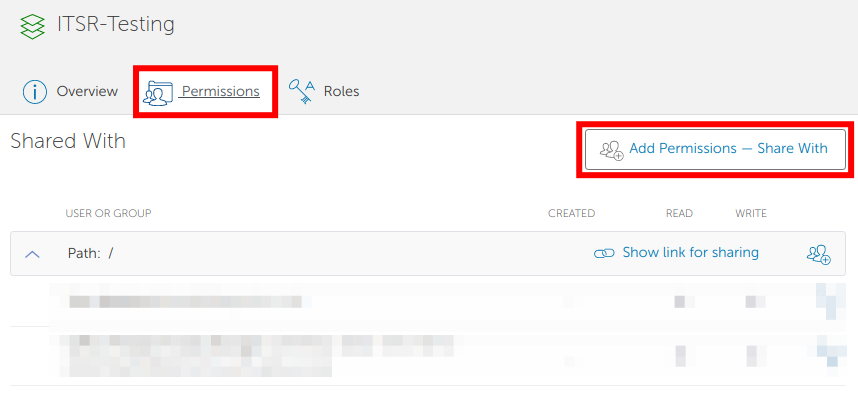 Complete the following fields and click Add Permission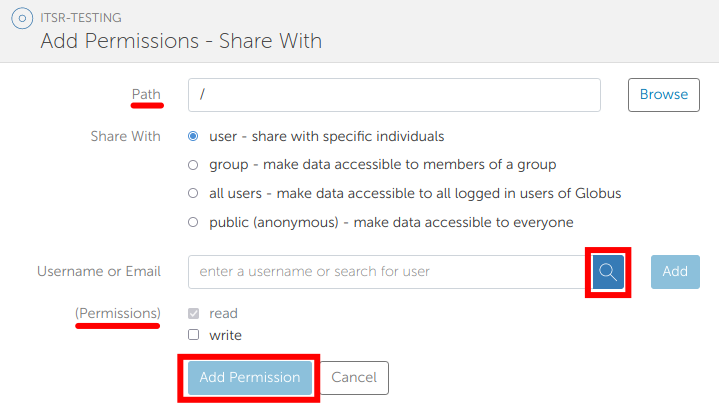 Path: This is the path for the folder you want the user to access. On Apocrita create a new directory within the Globus folder and Click Browse to locate the path.

Username: You can search by QMUL ID, Institution email address or users name. Click search to locate the person. If you cannot find them they will need to create an account: app.globus.org

Permissions: If you want a user to share data with you make sure that the "write" option is selected.