Sharing data¶
To share data using Globus, click Collections followed by the Shareable By You tab and finally the name of the collection to share. In this example, we are going to share the previously created ITSR-Testing guest collection. See this page for information on how to create guest collections.

Click the Permissions tab then the Add Permissions - Share With button.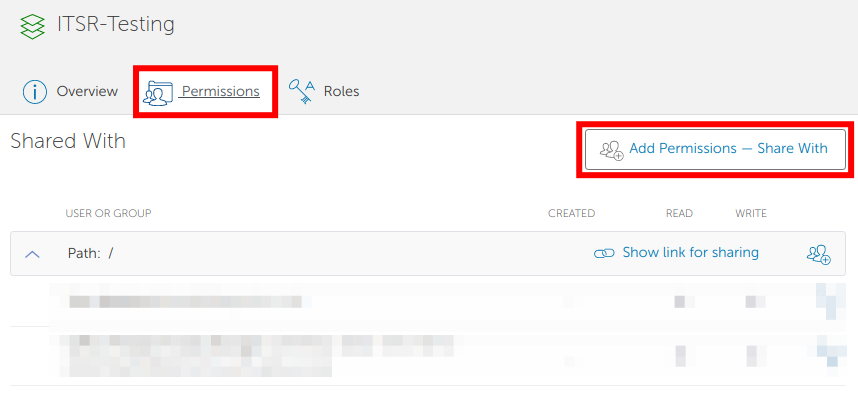 Complete the following fields and click the Add Permission button (this will be disabled until a collaborator is selected).
Path: This is the path for the folder you want a collaborator to access, relative to your Globus directory in your Apocrita lab share. Optionally, click Browse to locate the path.

Username: You can search by QMUL ID, Institution email address or username. Click Search to locate the person. If you cannot find a collaborator, they will need to create a Globus Account.

Permissions: If you want a user to share data with you make sure that the "write" option is selected.
You may optionally send an email with a custom message to inform the collaborator that they have been granted permission to the guest collection.